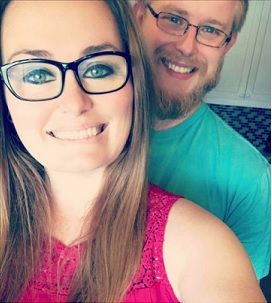 Hi! We are the faces behind Jaxhoo! I'm Carly and this is my husband, Andy. While I do 95% of the production my husband does step in and help me with cutting and shipping when I need it. We have been running this Mocc company for 3 years now! This has been a huge blessing for us as we literally started with nothing. I'm also so grateful to be able to stay home with my kids. We have 2 boys, Pieter who's 10 and Cohen who's 4. I love that I can work from home and still hang out with my kiddos, and for that I'm forever thankful to those who have supported us!

Our Mary Janes have been patented!

Mary Jane Patent Info
<-- Click here!